Buy Cheap Dedicated Servers in St.Louis (USA). DC Datadock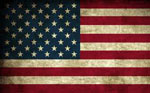 Datadock Dedicated Servers in St.Louis (USA) have a total connected load of 8 MW. This is sufficient for connecting about 50,000 servers, which can be housed on 4,200 sqm floor space. The data center datadock is directly connected to the European IP network of PlusServer GmbH. In a fully redundant MPLS ring structure with a total capacity of 100 GBit, this backbone connects the data center on one path directly to Frankfurt and also on another redundant path over Paris and Brussels. Thus, it is ensured all the time that all data is transferred to the Internet with the highest performance and availability.
Connections in detail: Deutsche Telekom: 10 x 10 GBit, Level 3: 10 x 10 GBit, Global Crossing: 8 x 10 GBit, cogent: 5 x 10 GBit + 3 x 10 GBit, interoute: 7 x 10 GBit, DE-CIX: 6 x 10 GBit, ECIX: 6 x 10 GBit. The IP Network is based on an optical carrier network that has a capacity of several hundred GBit per second. Each server have 1 IP, maximum 16 IP. Installing the server occurs within 2 working days, guaranteed 3 business days.
| CPU | RAM | HDD | Bandwidth | Price | Order |
| --- | --- | --- | --- | --- | --- |
| Octo-Core AMD Opteron 3280, 8x 2.4 GHz | 16 GB DDR3 ECC | 2x 2 TB SATA II | Unmetered 100 Mbps | 45$ | Order |
| Octo-Core AMD Opteron 3280, 8x 2.4 GHz | 32 GB DDR3 ECC | 2x 2 TB SATA II | Unmetered 100 Mbps | 50$ | Order |
| Dell Intel E3-1225v3 4x 3.2 GHz | 32 GB DDR3 | 2x 3 TB SATA II | Unmetered 100 Mbps | 65$ | Order |
| Octo-Core Intel Core i5-4590, 4x 3.3 GHz | 32 GB DDR3 ECC | 2x 3 TB SATA II | Unmetered 1 Gbit/s | 79$ | Order |
| Intel® Skylake Intel Xeon E5-2620 v3, 12x 2.4 GHz | 32GB DDR 4 | 2x 2TB SATA II | Unmetered 1 Gbit/s | 109$ | Order |
| HP ProLiant DL160 Gen9 Intel Xeon E5-2620 v3, 12x 2.4 GHz | 32 GB DDR4 | 2x 2 TB SATA II | Unmetered 1 Gbit/s | 109$ | Order |
| Intel® Skylake Intel Core i7-6700K, 8x 4 GHz | 64GB DDR 4 | 2x 2TB SATA II | Unmetered 1 Gbit/s | 129$ | Order |
| HP ProLiant DL160 Gen9 Intel Xeon E5-2620 v3, 12x 2.4 GHz | 32 GB DDR4 | 2x 4 TB SATA II | Unmetered 1 Gbit/s | 169$ | Order |
| Intel® Skylake Intel Core i7-6700K, 8x 4 GHz | 64GB DDR 4 | 2x 4TB SATA II | Unmetered 1 Gbit/s | 179$ | Order |
| HP ProLiant DL160 Gen9 2x Intel Xeon E5-2620 v3, 24x 2.4 GHz | 64 GB DDR4 | 2x 2 TB SATA II | Unmetered 1 Gbit/s | 269$ | Order |
| HP ProLiant DL160 Gen9 2x Intel Xeon E5-2620 v3, 24x 2.4 GHz | 64 GB DDR4 | 4x 4 TB SATA II | Unmetered 1 Gbit/s | 319$ | Order |
Operating Systems for Dedicated Servers in St.Louis (USA)

| | | | | | |
| --- | --- | --- | --- | --- | --- |
| | | | | Windows 2012 | Windows 2016 |
Control Panels for Dedicated Servers

Lite

Business