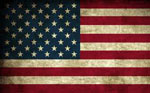 VPS in Chicago (USA)
- virtualisation XEN. We offer the lowest cost VPS hosting plans on the web. Cheap Windows VPS hosting, Linux VPS hosting, OpenVZ VPS hosting,
Xen VPS hosting in Chicago (USA)
- we offer it all. How can we offer such cheap VPS hosting? Unlike other hosting companies, our services are strictly self-managed. You love scalable, flexible Virtual Private Servers (VPS). Just like VPS, Cloud Servers give you compute on demand. But they add incredible performance, reliability, and more. VPS is the best choice for businesses or users who are experiencing rapid growth, heavy website traffic, or running complex web applications. However, it's not easy task to find a good VPS hosting solution. To find the best VPS hosting for your site, you can start with the big comparison table above, compare VPS features and pricing, choose the one meets your hosting needs best.
Good for SEO services with unlimited bandwidth and 5 IP for free
. Only for legal sites. Complaint about spam / botnet = immediate formatting vps and cancellation. Activation time of VPS is usually within 24 hours, guaranteed up to 3 working days.